Filmový festival je především kulturní záležitostí, ale zabrousí na něj i osobnosti, které se světem stříbrného plátna nemají tolik společného. Olympijské odpoledne, které se konalo v MALL.cz Parku ozdobily opravdové hvězdy českého sportu Eva Samková, Radek Štěpánek, Vavřinec Hradílek, Jan Kuf, Tomáš Kraus a Jan Hudec.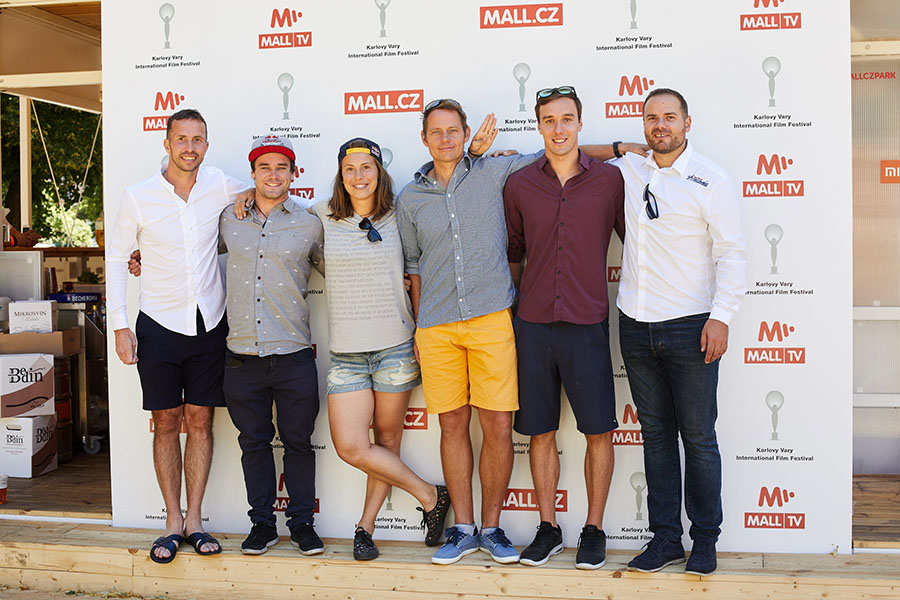 Tři hodiny plné autogramů, rozhovorů, fotografování s fanoušky a milých setkání. Takové bylo olympijské odpoledne v MALL.cz Parku. Jako první si moderátor Luděk Staněk před zaplněnými sady povídal s Evou Samkovou a Radkem Štěpánkem. Radek prozradil, že jako malý měl dvě možnosti. Buď s maminkou přerovnávat knihy v knihovně, kde pracovala, nebo chodit s tátou na kurty. Zvolil sport a evidentně to bylo správně. Čím se asi stane potomek Radka a jeho manželky také tenistky, který se má v nejbližších týdnech narodit?
Radek také prozradil, s jakými problémy po ukončení sportovní kariéry potýká. "Ze začátku jsem měl takový ten pocit, že mám nastartovanou motorku a čekal, kdy si zabalím tašku a zase někam vyjedu. To, co mi nedošlo je, že se vlastně neumím sbalit civilně. Vždycky jsem přesně věděl, kolik potřebuji čepic, potítek, triček, raket. A teď, když někam jedu, tak najednou nevím. Trička, košile, jejich počet… Takže jedu na tři dny, ale zabaleno mám, jako kdyby mě vystěhovali," žertoval Radek.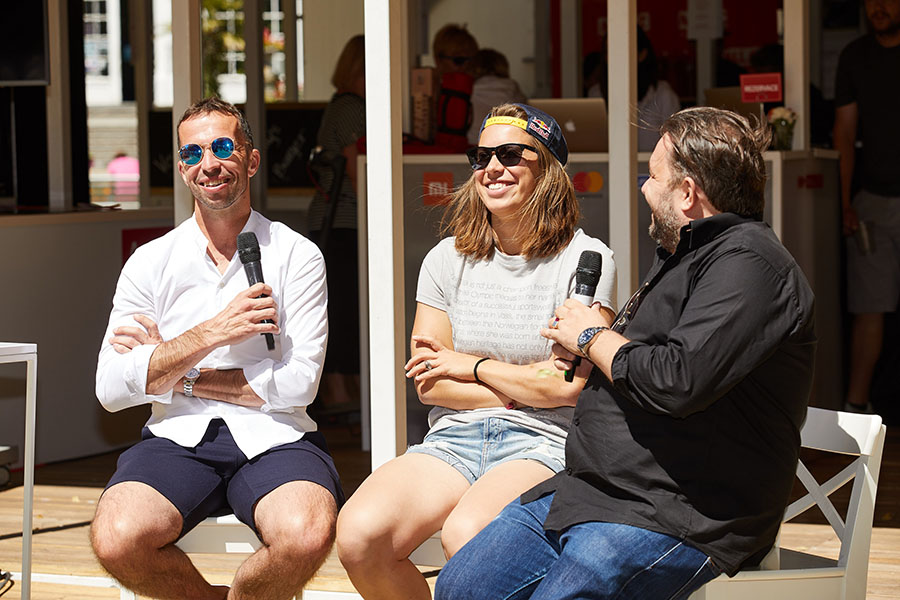 Eva Samková na sebe zase práskla, co si nejraději pouští večer před usnutím. "Začala jsem poslouchat Hurvínka. Nejčastěji poslouchám Hurvínek a lupiči, kdy unesou Máničku. To jsme měli doma ještě na gramofonové desce a poslouchala jsem to jako malá," smála se Eva. Příjemný sportovní den pokračoval projektem "Čtení tě mění", který moderovala Lenny Trčková. Tentokrát zpovídala Miloše Škorpila, českého ultramaratonce, který úspěšně absolvoval jeden z nejnáročnějších závodů světa Spartathlon.
Veškeré podrobnější informace o dalším programu a aktivitách MALL.cz
Parku naleznete na https://festival.mall.cz/#schedule
ZDROJ: TZ MALL.cz