Prago Union pokřtí svou čtvrtou studiovou desku Vážná hudba v pražském Lucerna Music Baru už ve čtvrtek 14.11. No, a to bysme měli.
Všechno zásadní info: kdo, kdy a kde tam je. Suchoprdel styl jistě neurazí a informaci předá. Ale Prago Union zase ať klidně urazí. A křest desky, jo? No to mě poser, to by si zasloužilo trochu nadšení, ne? To se oslaví, ne? Jo, jo a jo. Jo je odpověď.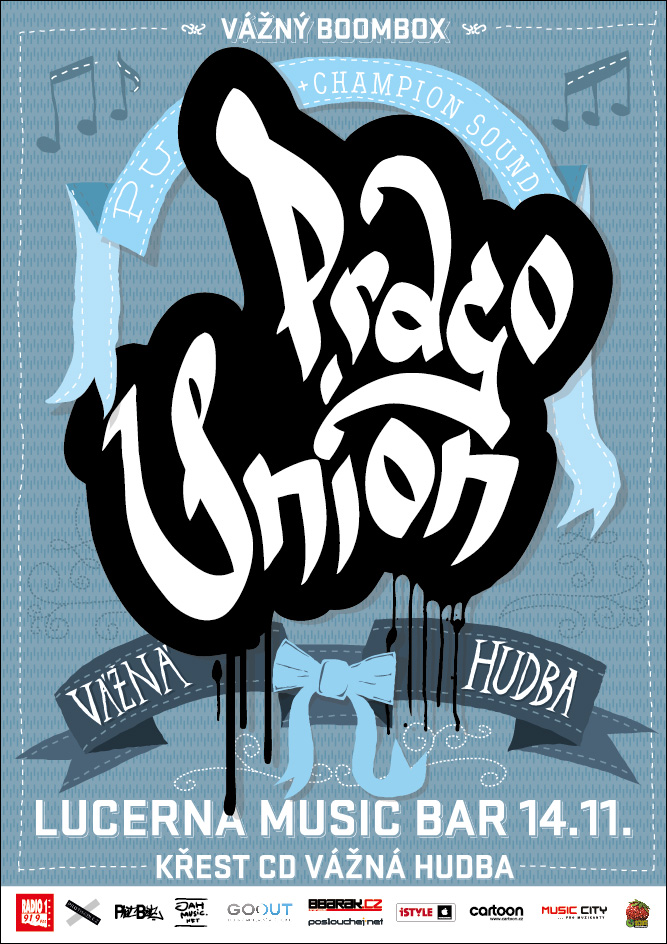 Bude to klasika, ale stejně v novým hávu. Základ bude totiž pochopitelně tvořit matro z nový desky Vážná hudba. Lucerna Music Bar s jeho kulatým jevištěm a Prago se za ty léta znají velmi dobře. Tahle kombinace byla u toho, když se Pragofka po pěti letech zvedala z popela jak Fénix. Byla u toho, když se zrodila kapela Livě Band, dnes Champion Sound. Právě tady jste prvně viděli Smyčce, Dechy, dekorace… Viděli jste tam toho tolik, až občas přes všechnu tu nádheru okolo možná přestávalo být vidět to hlavní. Vážený autor. Proto jsme se rozhodli, že zvlášť na křest tak osobní desky, jako je Vážná hudba to bude jinak. Nebudem rozptylovat. Nebudem odvádět pozornost. Nebudem nafukovat. Nebudem plýtvat hosty. Od všech spešl projektů, spoluprací, hostovaček a dalšího fanfarónství to vrátíme pěkně na dřeň. Prago Union + Champion Sound a skoro dvouhodinovej koncik je to, co vás ve čtvrtek 14.11. v Lucerna Music Baru na mejdanu Vážný BOOMBOX čeká a nemine.
Takže to, že na tom konciku není nic zvláštního, je na něm to zvláštní? Přesně tak. Není to málo? Zmlsaný a léta rozmazlovaný posluchač nechť ráčí prominout, ale je to tak akorát. Je to normálka, klasika jak UHO, kde se pokřtí deska Vážná hudba. Deska, co si s průměrným hodnocením v recenzích 90% tak trošku koleduje. Nejspíš o nějakou tu hudební cenu. Champion Sound poladil zvuk i obsazení. Nový bicman Gury neshořel ve zkoušce ani na všech velkých festivalech, ani před 12.000 lidmi na světovém finále Battle Of The Year. Nový pecky šlapou. Novej gear se dvěma pady hrne. Starý pecky prošli restaurací, poladil je vrchní auto mekánik Radimo… Úplná normálka. "Nikdo nás neobviní, že jsme parta, co to šidí." A když po dvou letech na domácím hřišti křtíme desku, můžeš si zažvejkat, že to vrátíme na čistou špínu. 1 MC, 1 DJ, 1 kapela a zvuk chlupatej jak deka, ulepenej špínou světa. UÍÍÍÍ.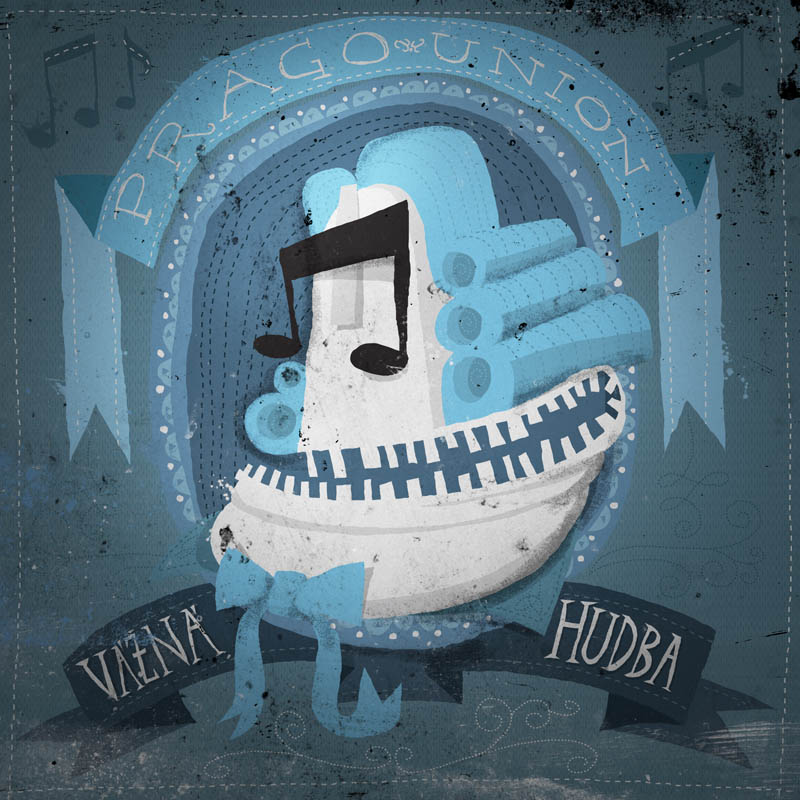 ZDROJ: TZ Lucerna Music Bar