Legenda Stranger Cole,Patrice, Alborosie, Groundation, Collie Buddz, Ohrbooten, Uwe Banton, Kellerkommando, Django 3000, Brigadier Jerry & Jah Sun a eSkalation – již v únoru uvedl německý Chiemsee Reggae Summer 11 nových potvrzených umělců.Kultovní festival, který se letos uskuteční 23.-25.srpna, se tak díky svému line-upu pro 19. ročník dostáva do popředí pomyslného závodu o nejlepší z letních festivalů.
Patrice je na Chiemsee Reggae Summer nejen starým známým, ale i vždy rád viděným a hlavně slyšeným hostem. Tentokráte si sebou přiveze své zbrusu nové album "The Rising of the Son".
Jamajský Alborosie je letos na cestách se svým Shengen Clanem a je již dlouho neodmyslitelnou součástí tohoto žánru.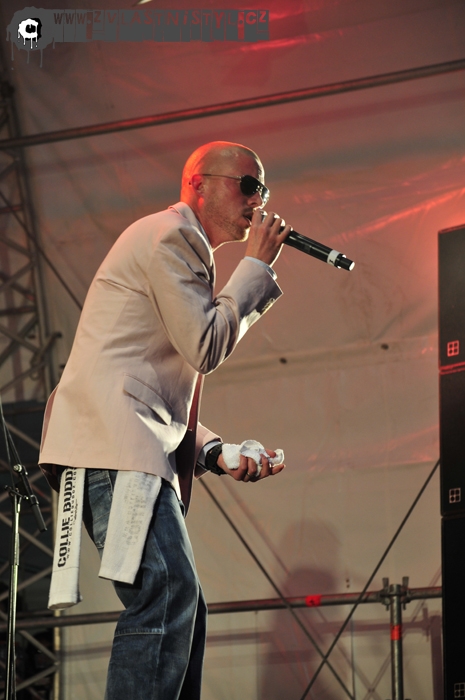 Z teplé Kalifornie dorazí kapela hrající nejjazzovější roots reggae současnosti na planetě. Po roce 2008 jsou Groundation na Übersee hostem už podruhé. Oproti tomu svou premiéru na festivalu oslaví Collie Buddz & New Kingston– kariéra dancehallové hvězdy z Bermudských ostrovů začala v roce 2007 jeho hitem "Come around", od té doby má po celém světě nejen tisíce obdivovatelů, ale i vysoce ceněné fanoušky jako jsou legendy Bobby Kondors, David Rodigan nebo Massive B.
Berlínští Ohrbooten to na CRS rozbalí v plné parádě se svou novou deskou a dokaží publiku, že i ve třech je možné rozjet pořádně mocnou show. Návod jak poměrně nepoškozen přežít "Mental War" probíhající v mediálním světě vám prozradí německá roots legenda Uwe Banton. Sdílet stejné pódium s ním bude jeden z hlavních architektů reggae- Stranger Cole, ten se svou mladou bavorskou band Steadytones představí klenoty, perly a další cennosti rocksteady a roots.
Již koncem roku 2012 a začatkem tohoto roku potvrdili svou účast na festivalu umělci jako Cro, Ska-P, Elephant Man, Max Herre, El Mango Masin & Wildcamping, Ganjaman &Band, SDP, Turbulence, Warrior King a Wayne Wonder & House of Riddim.
Vstupenky na festival jsou k dostaní přes www.chiemsee-reggae.de.
ZDROJ: TZ Chiemsee Reggae Summer
PŘEKLAD: Lucie Hrušková