Festival Rock for Churchill ulovil prvního zahraničního headlinera. Programu hlavního pódia 15. ročníku budou letos vévodit electroswingové hvězdy The Parov Stelar Band. Limitovaný počet vstupenek v ceně od 550 Kč je v prodeji do 20. února.

Parov Stelar – Otec zakladatel. Tak se bude za 30 let mluvit v televizním medailonku věnovaném hudebnímu žánru electro swing o dýdžeji a producentovi Marcusi Fürederovi, jenž používá umělecké jméno Parov Stelar. Prošedivělý Marcus bude vyprávět známou historku, jak mu jednou přeskočila poškrábaná deska jazzové zpěvačky Billie Holiday a jak ho napadlo k ní přimíchat taneční beat. Tak se zrodil v roce 2004 electro swing, hudební fenomén, který dychtivě hltá celá Evropa včetně Česka. Deset let na to se Parov Stelar se svojí kapelou veze na vlně boomu nového žánru, vyprodává evropské haly a patří mezi headlinery řady velkých festivalů. Slavného rakouského producenta na pódiu doprovází okouzlující zpěvačka Cleo Panther a čtyři skvělí muzikanti, kteří dodávají našlapaným elektronickým beatům na živelnosti a společně tak vytvářejí strhující show. V České republice se dle svých slov cítí jako doma. Ostatně není se co divit. Tuzemské publikum přijalo The Parov Stelar Band s otevřenou náručí a jejich poslední samostatné koncerty ve velké Lucerně (2012) a Incheba Aréně (2013) byly vyprodané týdny dopředu. Studiově mimořádně plodný Parov Stelar vydal na svém labelu Etage Noir Recordings už desítky EPs, alb a singlů, z nichž několik se uchytilo také ve filmu a v reklamě. Zatím poslední deska vyšla v říjnu 2013 a nese název The Art of Sampling.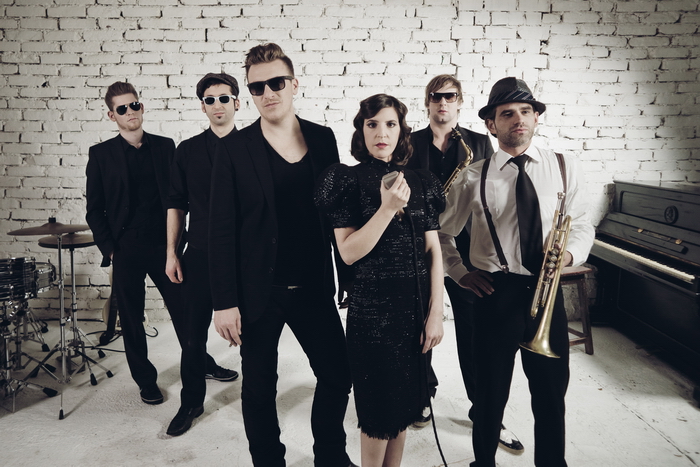 "Letos slaví Rock for Churchill 15 let a v rámci toho bychom rádi přivezli několik kapel, které nás v minulých letech nejvíc dostali. The Parov Stelar Band u nás hráli před třemi lety a předvedli úžasnou show, o které se dlouho mluvilo. Máme radost, že právě je můžeme do Vroutku opět přivézt", vysvětluje za organizátory výběr rakouského bandu Jaromír Telenský. The Parov Stelar Band však není jediné jméno, které vystoupí 29. a 30. srpna v přírodním areálu Myslivna. Organizátoři již dříve oznámili britské kapely Dub Pistols a Dreadzone a domácí party J.A.R, Vypsaná fixa, Visací zámek, Fast Food Orchestra a Hentai Corporation. Další účinkující budou brzy následovat.
Dlouhé čekání na konec léta si můžete zkrátit zimní verzí Rock for Churchill, která proběhne 20. února v pražském Lucerna Music Baru. A těšte se na pořádný mejdan! Na kruhovém pódiu se v jeden večer představí britský elektronický uragán The Qemists a populární multižánrová kapela N.O.H.A. O afterparty v rytmu drum and bass se postarají DJs Pixie a Suki.
Limitovaný počet vstupenek na Rock for Churchill 2014 v ceně 550 Kč (+ poplatky) s bonusem 2 piva zdarma je v prodeji do 20. února. Předprodej běží v sítích Ticketportal, Sazkaticket, na pokladně Lucerna Music Baru (bez poplatku) a na dobírku na www.rfch.cz (bez poplatku). Při hromadném nákupu můžete využít slevy 5+1 a 10+2 (pouze na pokladně Lucerna Music Baru a při objednávce na dobírku).
ZDROJ: TZ Rock for Churchill