Elvis Jackson nehrají covery Presleyho ani Jacksona, ale svou vlastní originální fůzi ovlivněnou ska, punkem, reggae i hardcorem ve zcela jedinečné a chytlavé kombinaci. Mají pověst kapely, která vás zaujme hned napoprvé svojí energií, přímočarostí a přirozeným charizma. To ostatně potvrzují i četná ocenění za jejich živá vystoupení.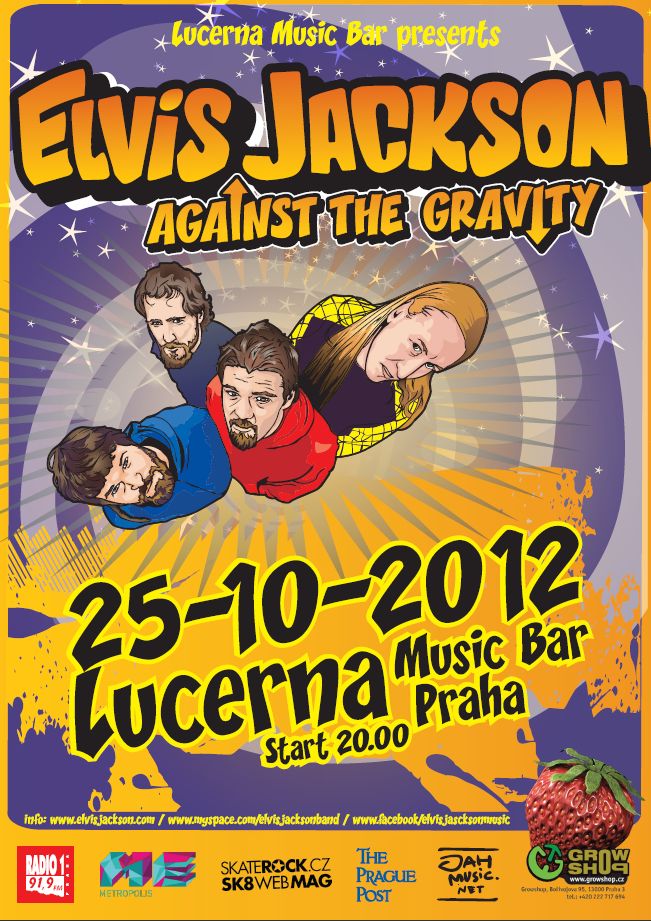 Kapela se dala dohromady v roce 1997 a má za sebou již čtyři desky a koncerty po boku mnoha renomovaných jmen jako jsou Fishbone, Toasters, The Offspring, Asian Dub Foundation, Ska P, Burning Heads, Murphy´s Law, Vice Squad. Po celé Evropě odehráli již více jak 600 koncertů, za sebou mají velmi úspěšná vystoupení na festivalech Mighty Sounds a Rock for Churchill a tak je čas na pořádnou klubovku! Do Lucerna Music Baru se letos podívají v rámci právě probíhající evropské tour, kde určitě dojde na repertoár z jejich čtyř úspěšných alb i nové materiály, které znějí velmi slibně. Aktuální singl –
kytarovka "Lose My Religion" je toho důkazem.
Zdroj: TZ Lucerna music bar