"Slovenský hip hop", to byl vždycky pojem. Značka. Terminus technicus. Něco, co je od nás tak daleko a tak blízko. Jen kousek na východ, ale často úplně jinak. Jak občas těžko uchopitelné téma. S chameleonským zaujetím se měnící a vyvíjející, životem pulzující monstrum. Kačicu s hlavou tygra. Jestli tohohle měňavce někdo charakterizoval nejlépe, nejlidštěji a místnímu posluchači jaksi nejblíž, ty jména vlastně vždycky byly jen 2. Vec a Modré Hory – tedy Bene aka Peťo Tázok a Lyrik. Není náhodou, že zrovna tyhle páni se potkají na jednom kulatém pódiu LMB ve středu 5.3.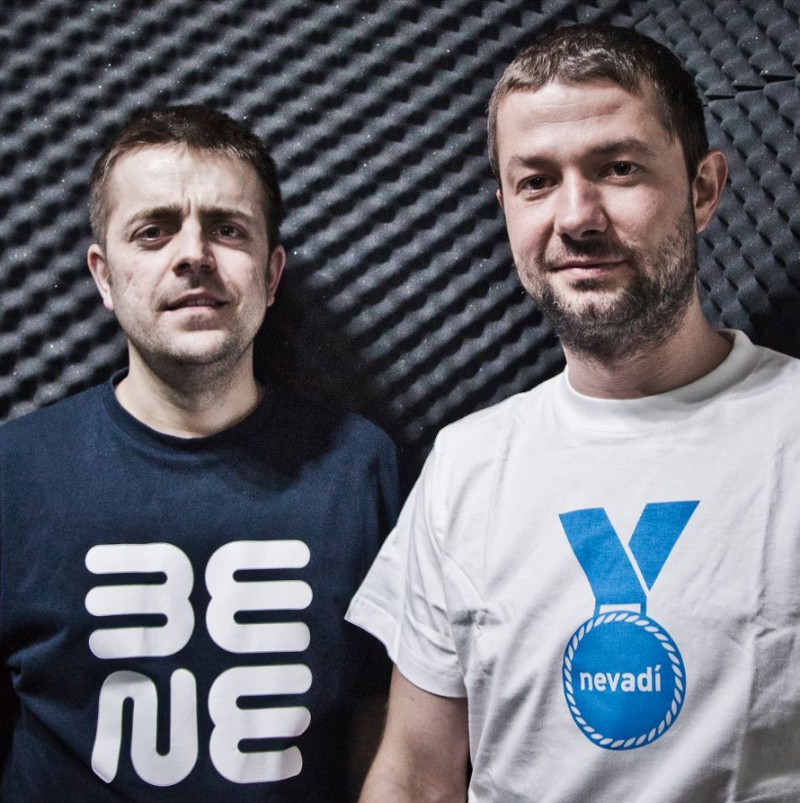 Tohle není "čistý hip hop." Ne, je to spíš "čistý bastard". Pro milovníky trendů pro trendy to možná není dostatečně in. Nemá to swag. Hype. "Pouhá kopie Ameriky, ale aspoň dobře udělaná" to tedy není určitě. Zaplaťpanbůh! Tyhle party "fresh páprdů" spojuje něco úplně jiného. Zasahují vytříbenou prací se svou mateřštinou. Svým uměním pozorovatelů. Schopností vystihnout a pojmenovat. Tím vším nás možná nevezmou na výlet do exotických světů. Zvou nás ale na cestu mnohem zajímavější. Na cestu do hlubin duše nás samotných.
A že do Prahy mají co přivézt. Matka stověžatá snad už stihla naposlouchat uznáním kritiky i fandů ověnčené album Funkčného Veterána Vece – Stereo Farbo Slepo, potvrzené v reálném provozu hromadou koncertů a mocných festivalových mecheche, včetně Grapeu a Pohody. A Modré Hory vezou Big Beat, album, které ještě smrdí novotou, neb vyšlo teprve nedávno.
Pozvedni číši s Borovičkou, připrav uši, připrav játra a ve středu 5.3. se vidíme v pražském Lucerna Music Baru na Ahoj Moj BOOMBOX. Bude Vec a Škrupo a budou Modré Hory s Rolandem Kánikem. Jinými slovy: nad Lucernou se blýská na sakra zajímavý mejdan.
Vstupenky v předprodeji za 200 Kč (+ poplatky). Bez poplatku na pokladně Lucerna Music Baru. Dále online na webu LMB a v předprodejních sítích Ticketpro, Ticketportal, Eventim a Ticketstream. Na místě 250 Kč.
ZDROJ: TZ Lucerna Music Bar