Sziget nabízí pestřejší program navíc vrcholí bitva o účast kapel na festivalu
Vítězem soutěže Jednou trefou na Sziget se stala brněnské kapela Ghost of You. O možnost hrát na srpnovém festivalu Sziget 2015 ve společnosti kapel jako jsou Robbie Williams, Florence The Machine, Foals, Kasabian, Interpol, Alt-J či Limp Bizkit bojovaly na třech finálových koncertech kapely Vees (CZ), Fresh Out Of The Bus (SK) a Ghost of You (CZ). O vítězi rozhodovali návštěvníci v bratislavském KC Dunaj, v pražském klubu Roxy a na závěrečném večeru v brněnské Flédě. Publikum na Flédě tak bylo svědkem vyhlášení výsledků a součet hlasů ze všech tří koncertů určil vítězem "domácí" Ghost of You.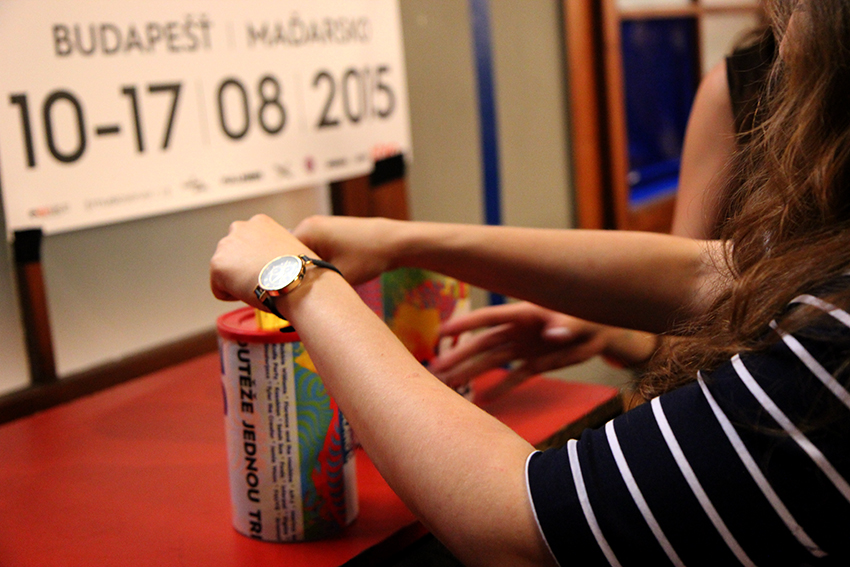 "Je to pro nás velké překvapení a o to víc jsme nadšení. Už jen dostat se do finále pro nás byla výzva, ale tohle je pecka." glosují Ghost of You výhru. Kapela s věkovým průměrem pod dvacet let navíc představila na finálovém koncertě svůj první oficiální videoklip, který režíroval David Mencl (videoklipy Kieslowski a další). Skladba Deerhunter je také anoncí na připravovaný podzimní debut kapely.
Soutěž probíhala ve třech kolech a možnost zahrát si na nejlepším festivalu Evropy (Best Major European Festival – ocenění za rok 2015) se nezískávala snadno. První výběr provedla odborná porota, která vybrala do druhého kola šest slovenských kapel, šest českých a také přímo do finále poslal Vees. Druhé kolo hlasovali posluchači Radia 1 a Rádia_FM a ti rozhodli, že ve finále Vees doplnili za Slovensko Fresh Out of The Bus a za Českou republiku Ghost of You.
Ghost of You
Ghost of You je mladá brněnská hudební formace, pohybující se na pomezí psychedelie a indie popu, elegantně spojuje rozdílné přístupy jednotlivých členů. Tomáš Novohradský, Štěpán Pařízek, Michal Janík a Jiří Habarta. Našli se v minimalismu, který však ždímají na maximum. Elektronika, rytmická nespoutanost, práce s energií a především osobitý vokál definují hudbu Ghost of You.
ZDROJ: TZ Sziget