Boombox 2015. Načínáme 9. sezónu, letí to. A zatímco i z mejdanů, které nakonec nedopadly, by jeden padnul na znak, dál koukáme vpřed a chystá se koncik číslo 75. MMG. BCG. Někdo takovej tu ještě za ty léta nebyl. V pondělí 16. 3. do Lucerna Music Baru dorazí Stalley.
Další pán na holení je Stalley. Nebo na holení. S fousama jak Rumcajs nebo El Bahrajný mu to sekne, s nima by do koše jistě putovala i velká dávka jeho charizma. Ale ne že by snad krom imáž neměl co nabídnout. Autenticita. Ztotožnění, vžití. Tohohle týpka prostě fíluješ. Poslouchat jeho "Pound" je jako bys mu měřil tep. Obyčejnej kluk z Ohia v kšiltovce BCG není až tak daleko jako fata morgána odlesku drahého kamení. Blue Collar Gang. Cejtí v sobě klíčit kořeny Afriky. Cejtí na sobě karabáč z plantáže. Cejtí hrdost jak Černý Panter. Má sny jako každej kluk z ulice a chce jen, co mu patří. Maybach Music Group. Postel plnou sneakersek jak pán. Bubny alá Ski Beatz, buben od Chad Huga. Smlouva na MMG, 4 kusy mixtapes, 1 EP, 1 LP a hype obrovskej jak Ohio… To není náhoda. A jestli nebude muset z plnovousu tasit bambitku a střelit po haters žaludem, aby mu nevzali žlutý hodinky s kamínkama, něco z něj bude. Něco novýho. Něco velkýho.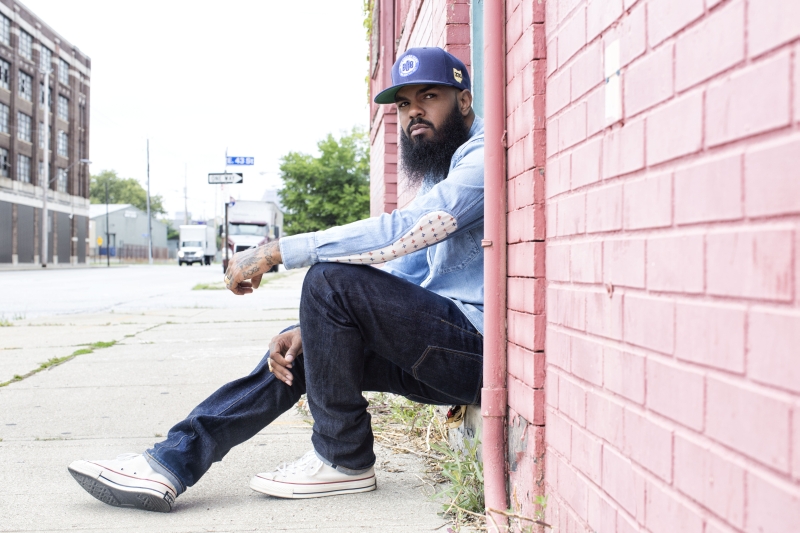 O 2 roky starší, zkušenější, s o EP a LP bohatší diskografií, tedy Stalley přijíždí ve svém dunícím Chevym zpět na místo činu. A zážitek naznačuje i fakt, že toho s Českem má už teď společnýho až překvapivě dost. Hrál tu na Hip Hop Kempu 2013 a roli jednoho z černých koní fesťáku splnil. Žádnej playback, skutečně smrtelně seriózní lejno. Samý dobrý vzpomínky + jednu hlasitou, když ne rovnou hmatatelnou, to dokazuje pecka "Navajo Rugs" spolu s De La Soul na jeho albu Ohio. Tu si totiž domluvil právě ve Festivalparku v Hradci Králové.
https://www.youtube.com/watch?v=gShx2eXBWKE
Tohle je "inteligent truck music" v tý nejčistší podobě. Boom.
Zdroj: TZ Lucerna Music Bar