O tom že festival RealBeat letos proběhne pouze v klubové verzi jsme vás již informovyli, událost proběhne ve čtvrtek 30. Června v pražském Lucerna Music Baru. Sice to nebude tentokráte pod hvězdnou oblohou, ale přesto to bude jedinečný zážitek. Proto vám nyní přinášíme více informací. Do Prahy si exkluzivně odskočí z velkého turné po západní Evropě jeden z nejzásadních zpěváků Jamajky!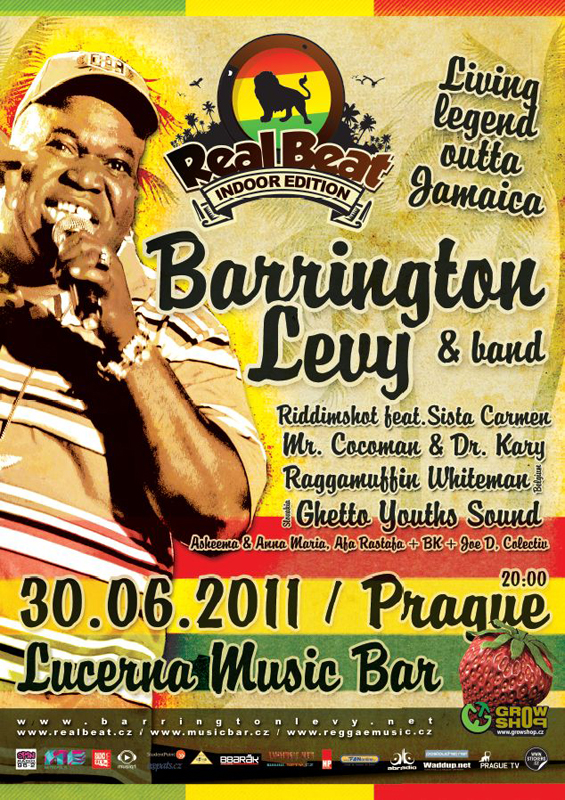 Barrington Levy je pojmem ve světě reggae a dancehallu, ale jeho nepřeslechnutelný hlas a chytlavé melodie se hodně objevují i v dalších žánrech od hiphopu po drum´n´bass. Autor hitů "Here I Come", "Under Mi Sensi", "Murderer", "Black Roses" či třeba "Too Experienced" zpívá už přes 30 let a má za sebou obrovskou diskografii a kredit jednoho z nejrespektovanjších hlasů "inna di business". Důkazem jsou třeba provařené duety s kolegy, jako jsou Beenie Man, Shaggy, Bounty Killer nebo Gentleman či ikony ze sféry hihopu, jako třeba Snoop Dogg, Busta Rhymes, Rascalz, Ms. Dynamite nebo třeba Kardinal Official.
Barrington je veteránem, co už není vnímán jen jako skvělý zpěvák, ale je to uznávaná superstar, jejíž letošní návrat do Evropy je velkou událostí. Není proto divu, že den po pražském koncertu bude headlinerem Summerjamu, což je největší reggae festival na starém kontinentu. V Lucerně ale můžeme zažít víc, než na festivalu pro třicet tisíc lidí. Barrington vystoupí na kruhovém pódiu Lucerna baru a jeho hvězda tak zazáří prakticky na dosah! Bonusem navíc bude bohatý doprovodný program –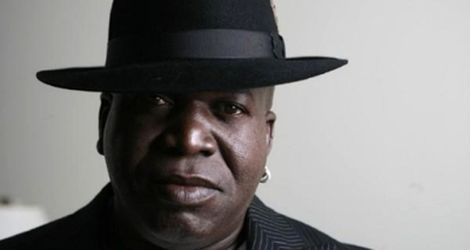 předkapela Riddimshot a jejich vzácní hosté u mikrofonu Sista Carmen, Mr. Cocoman, Dr. Kary, Afa Rastafa, Asheema, Anna Maria, Colectiv a další. Gramofony pak bude roztáčet belgický superman Raggamuffin Whiteman a slovenští Ghetto Youths Sound.
Nenechte si ujít real reggae superstars!