Není tomu tak dlouho, co modelka Aneta Vignerová přiznala vztah se scénáristou a dramaturgem Petrem Kolečkem. V současné době vypadají oba dva zamilově a nedávno poprvé dokonce padla řeč i na miminko. Aneta už ale na kontě pár nepodařených vztahů, které nevyšly má. Nyní si totiž užívala s jinými muži a ani jeden z nich její Kolečko rozhodně nebyl. Jestli Aneta je scénáristovi věrná, můžeme jen hádat. Žhavé fotografie z restaurace a dokonce i z ložnice ukazují něco jiného.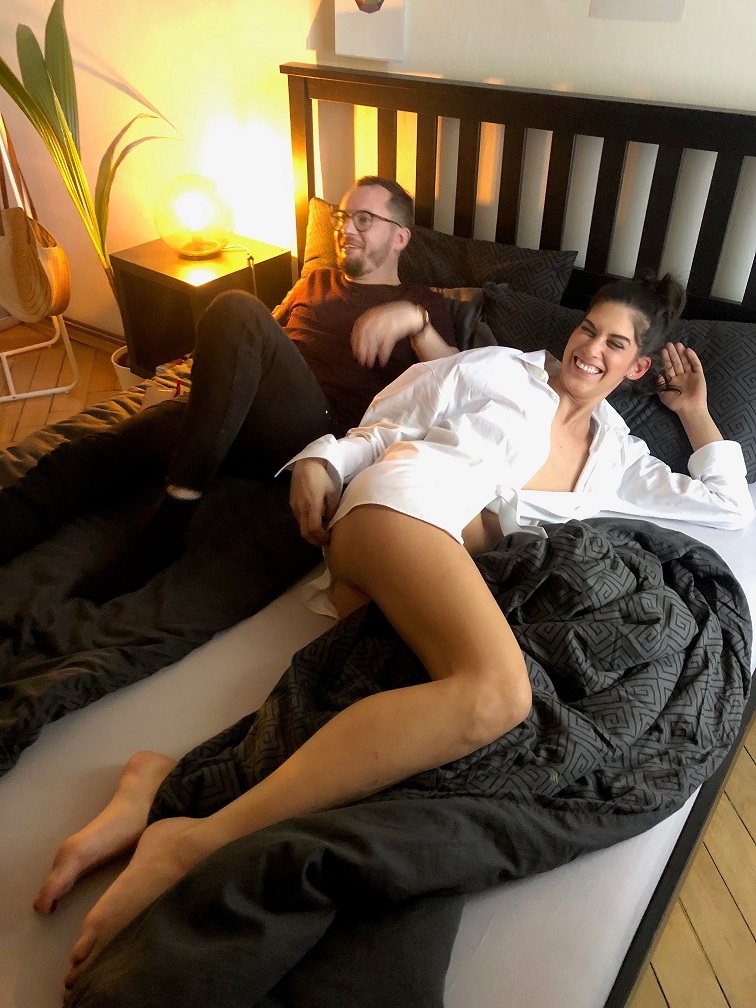 O tom, že Vignerová strávila pěkně žhavý den, není pochyb. Nejprve si užívala rande s Tomášem Staňkem, bubeníkem kapely UDG a pak dokonce skončila v posteli s někým jiným. V novém videoklipu s názvem Parfémy, který je o milenkách a manželkách muzikantů, v tomto případě kluků z UDG, si totiž jednu z dívek zahrála právě Aneta.
"S holkama byla na place sranda, u natáčení jsme tak trochu popíjeli a pak jsme rovnou přešli na mejdan," vystihuje atmosféru u natáčení písně Parfémy Petr Vrzák, frontman kapely UDG. Jednou z dívek, kterou ve videoklipu lze vidět je i známá modelka a Miss České republiky 2009 Aneta Vignerová. "Aneta byla skvělá, hrála mi ženu. Problém byl jen ten, že se neustále všemu smála, a to i u vážných scén," dodává Petr, který s modelkou nakonec natáčel scény v posteli.
Text Parfémů je postaven na věčném rozporu, který zřejmě většinu mužů provází po celý život. Je jasné, že hudebníci, kteří vystupují každý den v jiném městě, mají tisíce fanynek, které se jim občas doslova nabízejí, a proto je těžké odolat.  "Na jedné straně snaha a touha po věrnosti vlastní ženě, na druhé straně lákavá dobrodružství a inspirace, které nám přináší ženy, které potkáváme," vysvětluje blíže basák Pavel Vrzák. Je tedy zároveň i možné, že se kapela tímto singlem po dvaceti letech veřejně přiznává k nevěrám.
Singl Parfémy je první vlaštovkou z nově připravované desky. Písně z ní budou mít možnost fanoušci slyšet na doposud největším koncertu kariéry UDG, a to v březnu 2020 ve Fóru Karlín.
ZDROJ: TZ PResscode