Sziget je hvězdou mezi festivaly a rájem mezi festivalovými areály. Zelený krásný ostrov v srdci Budapešti se již brzy (11.7. – 18.8.2014) stane dějištěm obřího festivalu, na který míří světové hudební hvězdy z celého světa a také rekordní divácká návštěva. V předprodeji je prodáno již 95% permanentek. Navíc 31.7. končí zlevněný předprodej jak týdenních vstupenek tak i jednodenních. Redakce zvlastnistyl.cz vám i letos bude děně servírovat reportáže z ISLAND OF FREEDOM.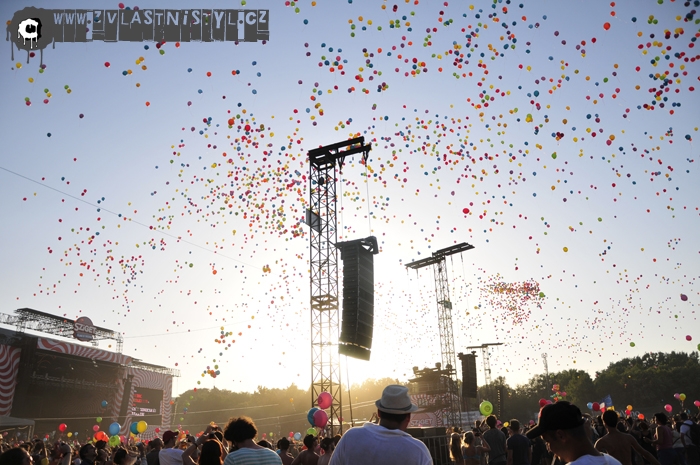 Sedmidenní festival nabízí program na čtrnácti podiích a řadě dalších míst v areálu. Vedle světových hvězd na hlavních pódiích jako jsou Placebo, The Prodigy, Queens of the Stone Age, Macklemore & Ryan Lewis, Outkast, Blink 182, Calvin Harris, Korn a řady dalších (doporučujeme shlédnout program), představuje Sziget svoji novou Europe Stage. Ta je věnována čerstvým a nadějným evropským kapelám a na které vystoupí i zástupci české či slovenské scény.
Europe Stage nabízí především odpolední program, který startuje každý den již v poledne. Ve čtvrtek 14.8. zde zahrají také slovenští Longital, ale i jediní zástupci z ČR v programu festivalu, kapela DVA. "Na Szigetu jsem nikdy nebyli ani jako kapela ani jako diváci," říká členka kapely DVA, Bára Kratochvílová. "Ale speciální program nepřipravujeme, často se nedá odhadnout předem, co se bude na danou akci hodit a poznáváme to až během hraní. V zahraničí samozřejmě můžeme klidně hrát něco, co je v Čechách už ohranější, ale většinou se to odvíjí od naši nálady a toho, ze jsme úplně staré skladby třeba zapomněli. :)" Dva vystoupí na Europe stage 14.8. od 13:30
Protože festival se nachází na ostrově o rozloze 76 hektarů a opět je zde řada novinek, doporučujeme již předem prohlédnout mapu areálu. Ve formátu PDF nebo online na webu festivalu szigetfestival.com.
DENNÍ ROZPIS:
pondělí 11.8. – Blink 182, The 1975, Leningrad …
úterý 12.8. – Queens of the Stone Age, Dreadmau5, The Bloody Beetroots, SKA-P ….
středa 13.8. – Placebo, Skrillex, Imagine Dragons, Jake Bugg, Tom Odell …
čtvrtek 14.8. – Macklemore & Ryan Lewis, Lily Allen, Bastille, Fink, Stromae, DVA, Bonobo ..
pátek 15.8. – Korn, Ceelo Green, Manic Street Preachers, Kelis, Klaxons,Angel Haze …
sobota 16.8. – The Prodigy,Madness, Fedde Le Grand, The BossHoss, Wild Beasts …
neděle 17.8. – Outkast, Calvin Harris, The Kooks, Triggerfinger, Darkside, NoFX …