CS 1.6 snad každý dobře zná. A kdo ne tak to tady má. Hra sama o sobě je dobře provedená. O zábavu neni nouze hodně map a dost zbraní (viz níže). Zjednodušeně pointa  je o tom že teroristi bujují proti policistum. Na výběru máte tři základní druhy map, VIP, Bomby a deathmach, tyto mapy vám hned v začátku popíšu. V článku se také zmíním o zbraních, které jsou standardně ve hře k mání.
VIP
Za policisty je jeden z hráču VIP vlastně hlavní hráč kterého mají ostatní chránit. Teroristi musejí udělat opak :-).
Výhoda map: Hodně míst kam se můžete skrýt.Na totom stylu map se opravdu hodí lidi kteří umí dobře s AWP(snajpry)
Nevýhody: Nehodí se styl rambo hlavně kvuli tomu že všude možne může být skryt nepřítel.těchto map je málo a celkově u nich neni taková sranda.
Bomby
Teroristi mají položit bombu a zajistit aby vybuchla.Policisti mají za úkol jí zneškodnit.
Výhody: Potřeba kooperativní práce pří které se dost nasmějete. hodně map.nezáleží jestly umíte s AWP nebo ne dá se i uplatnit styl rambo.Ps pro odvážné a skušenější hráče.
Nevýhod: Většina map je udělaná ve prospěch policistů, ale neznamená to že teroristi jsou až tak v nevýhodě.
Deathmach
Mapy které sou dělané na akci vyběhnou střelit toť vše.
Výhody: Rychlá akce žádné čekání.
Nevýhody: Podle mě není dobré že mapy jsou povětšinou malé, ale to neznamená že vám to musí vadit.
Pár dobrých českých servrů na hraní online:
81.0.206.202:27102 C – house či 86.110.226.44:27053 a dotřetice 193.86.114.82:27015 můj typ xD.
Zbraně
Pistole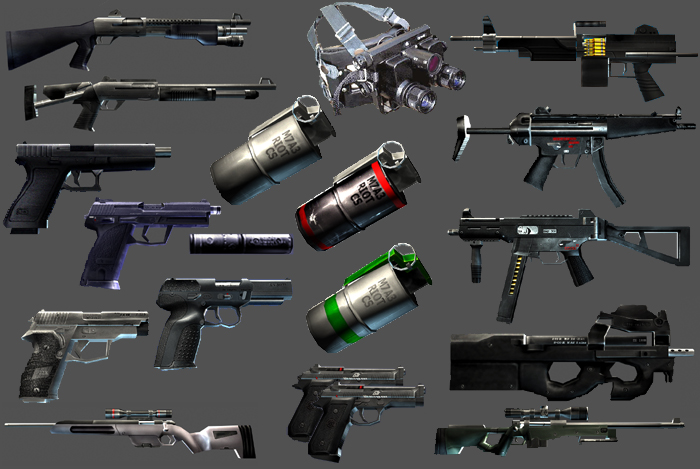 1.9x19mm sidearm
2.Km.45 Tactical
3.28 compact
4.Night Hawk | N
Brokovnice
1.leone 12 gauge
2.leone yo1265 auto
Samopali
1.schmidt machine
2.km sub-machine gun | N
3.km ump45
4.es c90w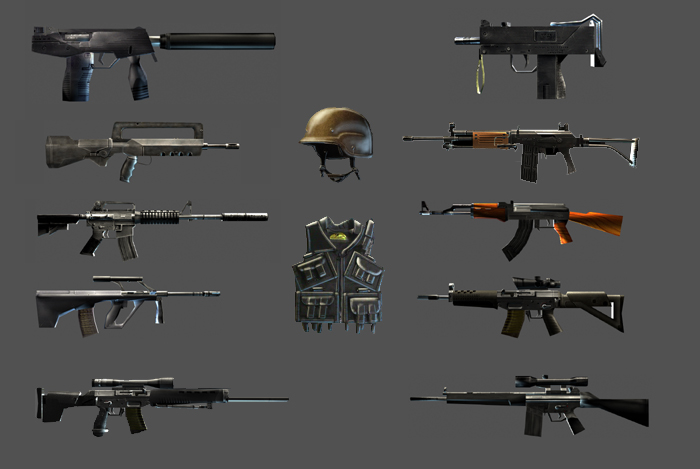 Kulomet
1.m249
Pušky
1.clarion 5.56
2.schnidt scout
3.mawerick m4a1 carabine | N
4.bullpup | N
5.krieg 550 commando | N
6.magnum sniper rifle | N
PS střílejte na hlavičku. 🙂