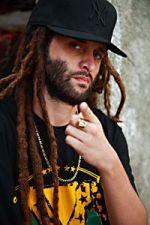 Alborosie, vlastním jménem Alberto D'Ascola se narodil v roce 1977 na Sicílii. Jeho talent se projevoval už brzy. Mimo zpěvu je také výborný hráč na několik hudebních nástrojů, například kytara, basa, piáno nebo bicí. V 15ti letech dal dohromady svou první kapelu s názvem Raggae National Ticket, která měla takový úspěch, že v ten samý rok vzniku (1993) byla zapsána pod BGM Records Italia. Tahle kapela dokázala dokonce v roce 2000 prodat přez 200 tosíc nosičů. Kapela měla  i možnosti vystupovat na Jamajských festivalech a to Sunsplash 1999 a na Sumfest 2000. V roce 2001 se Alborosie rozhodl zkusit to se sólovou dráhou a toto rozhodnutí se určitě vyplatilo.  Přestěhoval se na Jamajku a začal dělat zvukového inženýra a producenta. Také začal spolupracovat s umělci jako Gentleman nebo Kymani Marley. Alborosie také dostal možnost od Jona Bakera z  Geejam Studios napsat písně pro lidi jako Manu Chao, Mario, Angie Stone nebo Jimmy Cozier. Netrvalo dlouho a začala spolupráce s dalšími umělci pod záštitou GeeJam/Dienz Records. Zmínil bych určitě jména jako Sizzla, Beenie Man či Dean Frazer, který exceloval v Praze začátkem Února s Tarrusem Rileym.
Tehdy už Alborosie pracoval na svém prvním sólovém albu, které vyšlo v roce 2008 pod názvem "Soul Pirate". Na tomto albu vyšlo mnoho zásadních skladeb, které se stali čísly jedna v hitparádách. Velké ohlasy měla skladba "Herbalist" , ale ta se na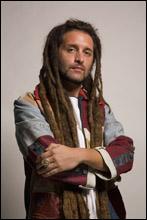 Jamajce neujala, kvůli údajnému propagování drog (konkrétně marihuany na Jamajce!) Každopádně další skladby jako "Call Up Jah" nebo "Waan The Herb", v kterém byl hostem legendární zpěvák Black Uhuru Michael "Grammy Kid" Rose, už prorazily celosvětově. Track "Kingston Town" se dokonce stala tamní hymnou léta roku 2007. Po úspěšném debutovém albu vyšla v létě 2009 druhá deska ESCAPE FROM BABYLON , která je mnohem komplexnější než ta předchozí. Odkazuje k zvuku a aranžím Boba Marleyho nebo Alpha Blondy , ale zároveň je moderní výpovědí dnešní doby a aktuálních témat od sarkastického tracku "Mr President", v které Berlusconiho přezdívá "Mafia Macaronni" přes vážnější "Global War" a "America" až k "No Cocaine" nebo hitu "Operation Upsalla", v kterém Alborosie doslova popisuje policejní zátah proti kuřákům marihuany na švédském reggae festivalu, který odnesl zatčením i Sean Paul. Nenechte si tento koncert ujít, budete se královsky bavit se současným králem evropského reggae.