Očekávaná česká klubová premiéra švédského tria Movits! se kvapem blíží! Už příští pondělí 10. února Movits! zahájí v pražském Lucerna Music Baru své únorové evropské turné. Večer plný tučných beatů odstartuje český MC Oliver Lowe se živou kapelou za zády.
MC Oliver Lowe, živá kapela s dechovou sekcí a DJ Flux. To jsou Oliver Lowe & Friends. Hip hop tak, jak ho u nás nikdo nedělá. Kvalitní rýmy, přesné skreče, hiphopové bicí a notná dávka jazzu, soulu a funku. Oliver spolupracoval s hip hop interprety jako Vec, Rest, DJ Wich, Delik, se světoznámou female MC Akua Naru, s rapperem Lonou z Polska či japonskými producenty Shingo Suzukim a Mabanuou. Je autorem respektovaných desek Peníze nebo život a Peníze nebo život 2, ze kterých v Lucerna Music Baru odehraje jeho parta to nejlepší. Zazní i autorské skladby jeho živé kapely, která vydává pod jménem Chewin Gun. Své skillz ukáže i DJ Flux, několikanásobný DMC šampión. Všichni společně makají tento rok na nové desce.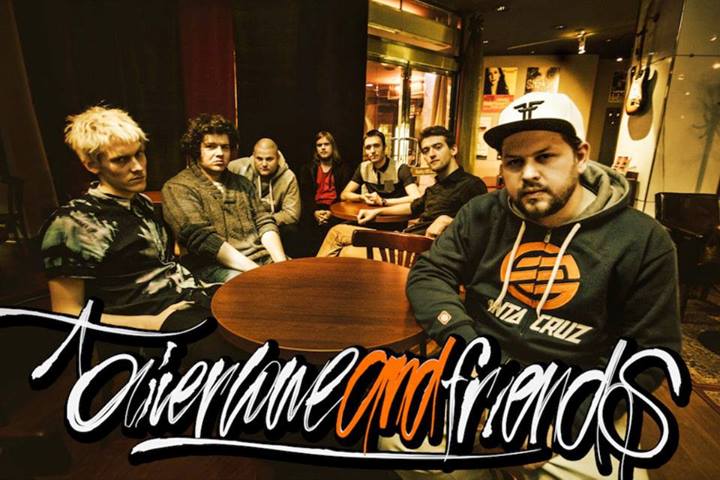 Proč nezůstat v pondělí doma u televizních seriálů? Ti kdo viděli Movits! v roce 2012 na Pohodě anebo loni na domácích festivalech Colours of Ostrava a Rock for Churchill, mají jasno a lístek už dávno doma. Tohle energické trio ze švédského města Lulea je tím nejlepším důkazem, že dobrá muzika nezná žádné hranice. I když zpívají v rodné Švédštině, s otevřenou náručí je vítají na starém kontinentu i za velkou louží a spoustu fanoušků, podle kapely těch nejoddanějších, si získali i v dalekém Japonsku. Se stylem své hudby si nelámou moc hlavu. Prostě čerpají z toho, co se jim zrovna líbí. V roce 2008 to byla neotřelá kombinace hip hopu a neo swingu, která jim zajistila první zásadní úspěchy s albem Äppelknyckarjazz. Na poslední desce Huvudet Bland Molnen (2013) čerpali více z hiphopu a taneční muziky, ale nové tracky na údernosti rozhodně neztratily, ba naopak. Zahejbaj s vámi jak se sluší a patří!
Vstupenky na večer plný švédsko-českých rýmů pořídíte v předprodeji za 450 Kč (+ poplatky) v sítích Ticketpro, Ticketportal, Eventim, Ticketstream a online na webu www.musicbar.cz. Na pokladně Lucerna Music Baru je předprodej bez poplatků. Na místě pak za 550 Kč.
ZDROJ: TZ Lucerna Music Bar