Dámský vokální kvartet Yellow Sisters vydává živý koncert. Dámy spolu vystupují na pódiu od roku 2005. A protože si skvěle rozumí a hlasy jim ladí, staly se koncerty tohoto kvarteta neopakovatelným zážitkem s intenzivní atmosférou, kterou se jim zde podařilo zachytit. Jako hosta si pozvaly skladatele, hudebníka a zpěváka Petra Wajsara. Na nahrávce najdete živé verze těch nejznámějších skladeb kapely Yellow Sisters, ale i skladby starší nevydané a nové.
Album dámy nahrály v prosinci 2013 v černošickém Club Kině. Shrnuje jejich dosavadní tvorbu. První polovina koncertu je ženská, zasněná, atmosférická, druhá více taneční, rytmická s mužskou oporou. "Celý koncert měl kouzelnou atmosféru, na pódiu jsme měli křišťálový oltář a moc jsme si to všichni užili," říkají o natáčení Yellow Sisters, které i na live nahrávce zdobí vše, čím dokázali nadchnout své fanoušky na předchozích albech. Známé písně samozřejmě mají jiné aranže než studio verze, chybí doprovodné nástroje a smyčky. Zůstala radost ze zpívání, silné melodie, vícehlasy, proplétající se hlasové linky a promyšlené aranže.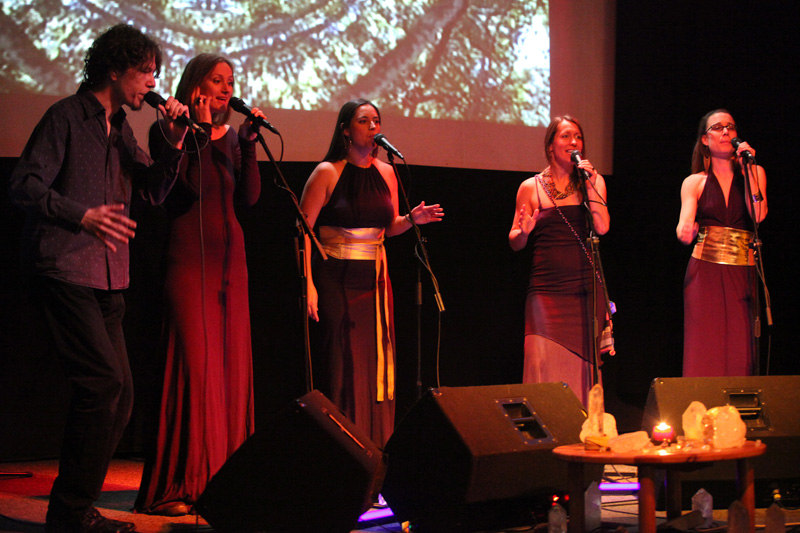 "Sestry", které proplétají nejen své hlasy, ale i osudy, pomýšlely na koncertní album delší dobu. "Impuls k natočení živáku přišel už před třemi lety. Po jednom koncertu za námi přišel náš obdivovatel a nabídl nám finanční pomoc k jeho realizaci. Měly jsme velikou radost. Mateřské povinnosti sice odklonily naši pozornost směrem k dětem a písničkám pro děti a potom přišlo ještě dvojCD remixů, ale čas nazrál a CD je na světě." Patnáct skladeb je průřezem jejich tvorby, do které patří i improvizace. Na albu se tato verze zpěvu objevuje hned ve dvou případech – Vlaková improvizace a Tříminutová improvizace. Důležitou postavou v historii kvartetu je i Petr Wajsar, který s nimi příležitostně vystupuje od roku 2011, a tak nesměl chybět ani na této nahrávce.
Yellow Sisters LIVE & Petr Wajsar (Club Kino Černošice) je skvělým ohlédnutím za dosavadní devítiletou cestou kvartetu i velkým povzbuzením pro alba i koncerty příští. Mezi zpěvačkami to stále jiskří a to je příslibem pro budoucnost.
ZDROJ: TZ Indies Scope