Exceletní festival elektronické hudby a pěti denní party se odehraje na břehu jezera Balaton, již za pár dní. Přinášíme mapu rozhlehlého areálu na pláži, kde naleznou návštěvníci patnáct různých podií a během pěti dní více jak dvě stě různých vystoupení, koncertů a DJ setů. Ve středu 8. října otevře brány festival MasterCard Balaton Sound a mejdan s hvězdami taneční hudby jako jsou Hardwell, Dimitri Vegas & Like Mike, Tiesto, Nicky Romero and Afrojack může začít.
Jste připravení?
https://www.youtube.com/watch?v=T3wteUXl7a8
Festival MasterCard Balaton Sound Je velkolepá zábava, kterou navštěvují každý den desetitisíce lidí včetně tisícového davu z ČR a Slovenska. Ve středu 8. července se od prvních minut na dvoukilometrové pláži u městečka Zámardi jede naostro. Zatímco dříve "nultý" den byl jen zahřívacím a příjezdovým dnem, kdy hlavní podium zelo prázdnotou, letos je tomu jinak. Hlavní pódium nabídne ve středu jména Tiësto, MOTi s Oliver Heldens , ale to zdaleka není vše, sestavte si svůj program.
Aby zážitek z party byl dokonalý, připravili organizátoři 500 kg konfet, 10 laseůs, 5000 kg of CO a řadu pyrotechnických efektů. Obří stan, který hostí scénu Telekom Arena, se zvětšil na 5000m2 a sousedí s Telekom Relax zone o rozloze 1500 m2. Letošní areál se prostě opět zvětšil. Kromě spousty taneční hudby se dostává návštěvníků i skvělého servisu v podobě nejen velké nabídky jídla, a skvělého maďarského vína, ale nabídka obsahuje v areálu i spoustu zábavních i sportovních aktivit. Řadu plážových a fitness sportovišť doplní i takové atrakce jako jsou bag jump, catapult, bungee jumping a další. Samozřejmě různé vodní sporty nemohou chybět.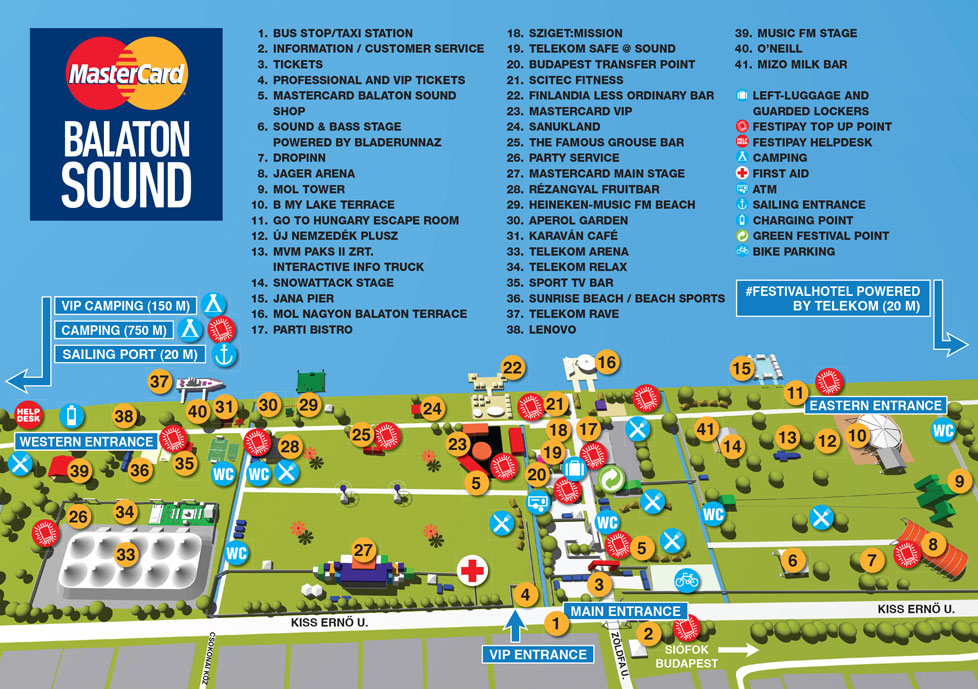 ZDROJ: TS Balaton sound