Prázdniny jsou v plném proudu, takže je nejvyšší čas si doplnit přehled o letních festivalových plánech. Specielně proto, že bratislavský Uprising festival vytáhl další trumfy, s kterými potvrzuje svou pozici jednoho z nejzajímavějších urban music open-airů ve střední Evropě. Akce proběhne již po sedmé v Bratislavě hned vedle jezera a pláže Zlaté piesky a letos byla poprvé rozšířena ze dvou na třídenní akci, takže celý festival startuje už ve čtvrtek 21.8.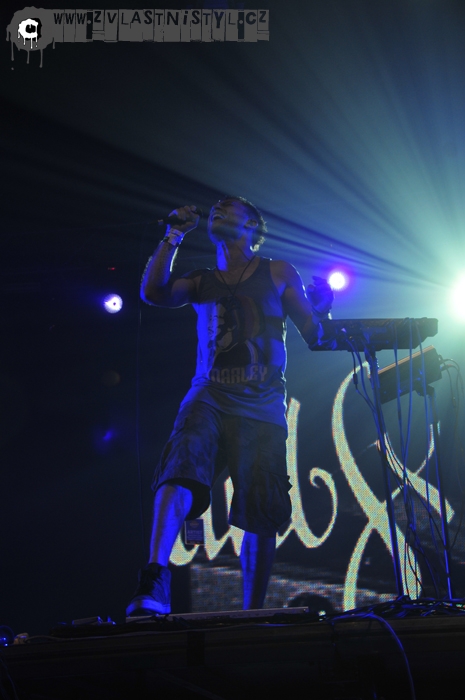 Vedle už tak hvězdného programu, který zve na jména jako Jimmy Cliff, Shaggy, The Skatalites, Collie Buddz, Ward21, Jah9, Addis Pablo & Suns of Dub a mnoho dalších, pořadatelé zveřejnili několik dalších lahůdek v programu, o kterých byste měli vědět. Z Austrálie dorazí geniální solo performer Dub FX, což potvrzuje, že Uprising není jen striktně reggae akce, ale objímá všechny žánry urban music, pod které spadá i soul, hiphop nebo elektronika. Poctivý hiphop (i když v tomto případě také s jamajskými kořeny) bude reprezentovat raper / veterán KRS 1, reggae fanoušky rozhodně nadchlo, že letos přijede poprvé na Slovensko i jeden z největších hvězdných objevů karibské scény Chronixx & Zinc Fence Redemption a v neposlední řadě léty otestovaný hitmaker Junior Kelly. Aby si na své přišli i fanoušci zlámaných beatů, přiletí i britský DJ Aphrodite a pro ty, kdo si spíše libují v dubu, jsou tu pecky jako kultovní britský soundsystém Iration Steppas a nebo skotská parta Mungo ́s Hi-Fi, které podpoří u mikrofonu pánové YT, Daddy Freddy nebo třeba Taiwan MC.
Sedmý ročník festivalu Uprising je opravdu doslova nabitý k prasknutí, takže není divu, že už to dávno není akce čistě pro česko-slovenské publikum, ale akce doslova mezinárodních rozměrů. Vedle skvělého programu tu totiž je parádní atmosféra, geniální lokalita s koupáním a kempem a mnoho dalších předností. Takže pokud si aktuálně nemůžete dovolit cestu do Karibiku, udělejte si radost a doražte o víkendu 21-23. srpna směrem Bratislava. To nejlepší ze současné karibské hudební scény bude právě tam!
https://www.youtube.com/watch?v=71-eC1SgySs
Festivalová crew navíc neustále vytahuje další trumfy, takže pokud chcete být v obraze, sledujte festivalové stránky www.uprising.sk