Kieslowski se vrátili z prestižního holandského showcasového festivalu Eurosonic Noorderslag a předestřeli své plány na pátý rok existence. Přestože kapela plánuje album až příští rok, budou mít Kieslowski i letos napilno: výjimečné turné s rytmikou, nový videoklip, koncerty i oslavy pěti let společného koncertování.
Kieslowski vyrazili druhý týden v lednu na festival Eurosonic Noorderslag v holandském Groningenu a na prestižní akci se v záplavě různorodých kapel z celé Evropy rozhodně neztratili. Dlouhou cestu na severozápad Evropy využili David Pomahač a Marie Kieslowski ke spřádání dalších plánů.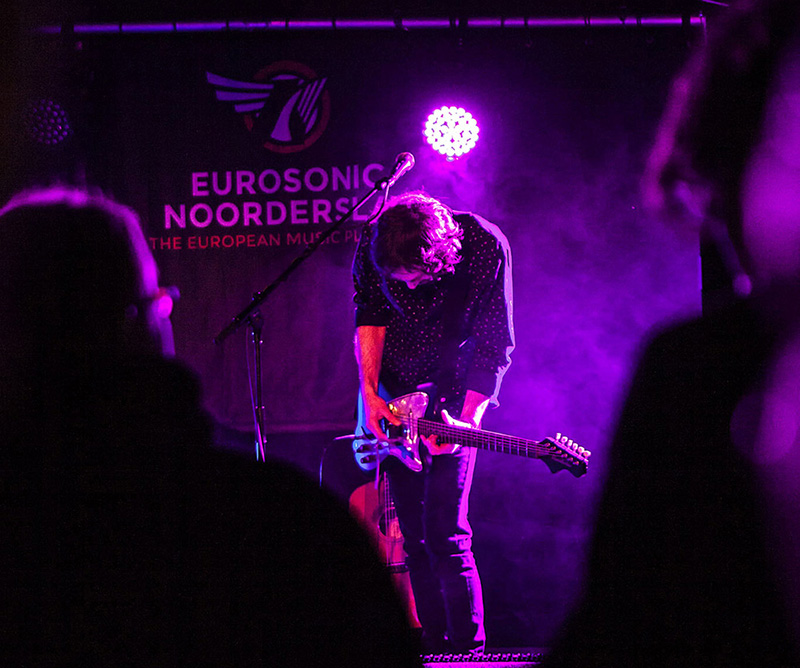 "Novou desku nechceme uspěchat, bude to naše čtvrté studiové album a opět chceme jít o kousek dál. Třeba napoví i nové turné, které plánujeme jet nyní na jaře společně s Kittchenem," svěřuje se David Pomahač. Na turné si Kieslowski chtějí přizvat hosta, který bude obstarávat rytmiku. Zda to bude Tomáš Neuwerth nebo nakonec někdo jiný, ještě není jisté.
Pro letošní rok kromě koncertů potěší kapela fanoušky i novým videoklipem na skladbu Normadie ze zatím posledního alba Mezi lopatky (2014, Indies Scope). Režie se ujal David Mencl, který s kapelou spolupracoval už na dvou klipech. Kromě písničky Doteky (z alba Mezi lopatky) natočil také Bloky, smeče (z alba Na lože) a k připravovaném klipu říká: "Skladba Normandie, to jsou dva lidé, život a smrt. Mezitím láska se skřípěním zubů. Bezvýchodná. Samota a odcizení." A tak se dá předpokládat, že ani tentokrát Kieslowski nevypustí veselý videoklip. Ale fanoušci tohoto originálnho dua nemusí propadat depresím. David a Marie plánují i letos vydatně koncertovat a na podzim oslavit pět let existence kapely na velkém pražském koncertě.
ZDROJ: Indies Scope