Americké trio Tortured Soul kombinující soul s housovými beaty je tím nejlepším důkazem, že moderní taneční muzika může skvěle fungovat i zahraná naživo. Kapela v čele se zpívajícím bubeníkem J. Christianem Urichem vydává v květnu album Hot For Your Love Tonight, jenž je věnováno památce klávesisty a zakládajícího člena Ethana Whitea. Ten zemřel náhle v březnu tohoto roku ve věku 39 let. Čeští fanoušci se nové desky dočkají přesně v den jejího vydání 11. května, kdy Tortured Soul vystoupí v pražském Lucerna Music
Hot For Your Love Tonight je první studiové album Tortured Soul po dlouhých sedmi letech a celkem třetí v jejich čtrnáctileté historii. Nahrávka obsahuje 12 tracků včetně již dříve vydaných singlů Can't Keep Rhythm From a Dancer a I Know What's On Your Mind, který byl napsán a koprodukován Christianem a Ethanem ve spolupráci s jihoafrickou legendou house music Black Cofee. Píseň Can't Keep Rhythm From a Dancer zabodovala v řadě rozhlasových stanic včetně prestižních BBC Radio 2, Jazz FM nebo Mi-Soul.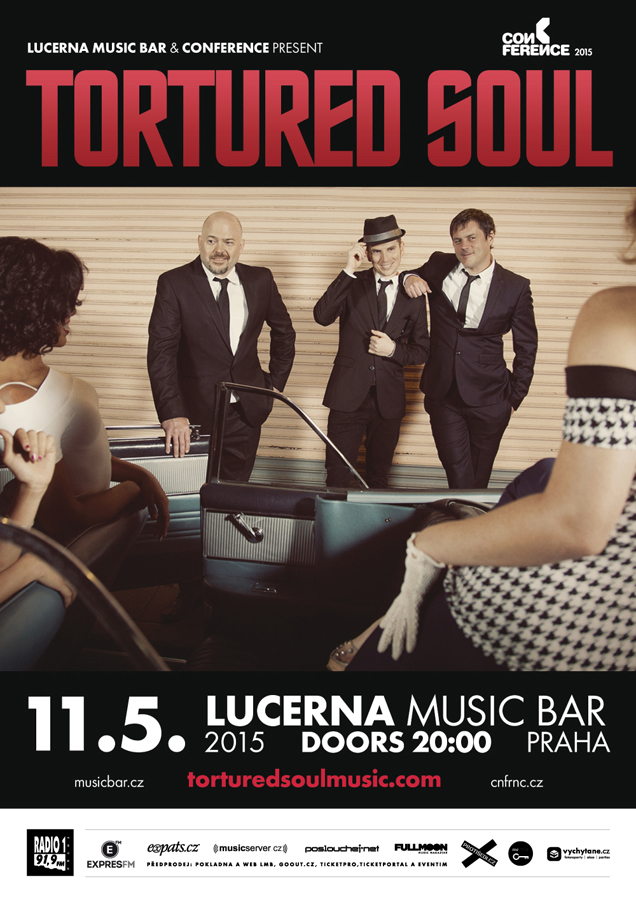 O Tortured Soul v superlativech nemluví jen jejich věrní fanoušci, ale také respektované hudební Lenny Kravitz o jejich muzice prohlásil poeticky: "Hudba Tortured Soul zní jako hudba, na kterou bych chtěl vstávat v sobotu ráno, kdy se derou sluneční paprsky skrz okno". Uznávaný DJ a vydavatel Gilles Peterson zase prohlásil Tortured Soul za budoucnost house music. Vřelých slov se kapele dostalo i od Stevie Wondera a Carla Coxe. Není se co divit. Americké trio totiž ukazuje, že moderní dance music nemusí být čistě jen DJská záležitost. Tři vynikající muzikanti spojují naživo tepající housové beaty se soulovými vlivy Prince, Heatwave a Kool & The Gang a vytváří perfektně groovující směs.
V České republice se Tortured Soul představili poprvé v roce 2011 na festivalu Colours of Ostrava, kde roztančili kompletně celé publikum. Od té doby se objevují pravidelně na jaře v Lucerna Music Baru, kde to s návštěvníky dopadá úplně stejně jako poprvé na Colours. V blížícím se evropském turné tak Praha nemůže ani letos chybět a zařadí se spolu s Londýnem, Vídní a Hamburkem mezi první města, kde se poprvé představí nové album naživo.
Na Facebooku Tortured Soul nedávno zveřejnili odkaz na peněžní sbírku, která v následujícím roce manželku a dvě děti zesnulého Ethana Whitea.
ZDROJ: TZ Lucerna Music Bar