Hudební festival Rock for Churchill zveřejnil další 2 zahraniční jména letošního programu – australského performera Dub FX a nigerijskou hvězdu Nneku. Rock for Churchill proběhne 26. a 27. srpna ve Vroutku. První edice nejlevnějších 2denních vstupenek za cenu 700 Kč (+ poplatky) je k dispozici do 29. února.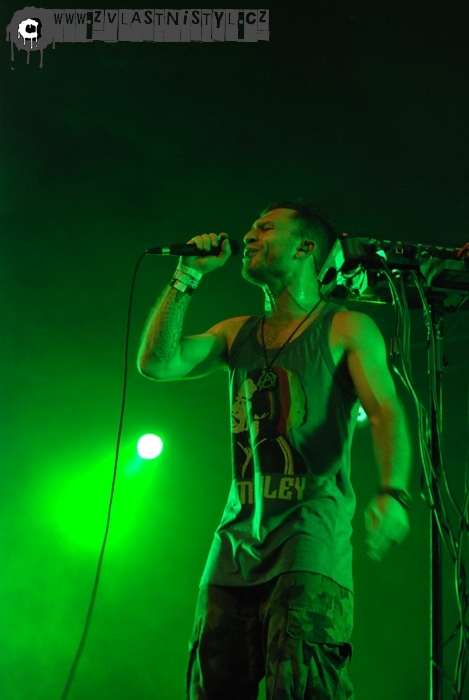 V Česku populární Australan Dub FX, vlastním jménem Benjamin Stanford, ohlásil na letošní rok novou desku. S ní vyrazí na letní evropské turné se zbrusu novým koncertním programem doplněným o vizuální efekty. Dub FX začal svou zářnou kariéru buskingem v ulicích světových metropolí. Netrvalo dlouho a z Benjamina se stala hvězda festivalových pódií, vystupoval na top festivalech jako Coachella, Sziget, Glastonbury, Woodstock a to všechno bez velkého labelu za zády a během pouhých osmi let. Dub FX osobitým způsobem vytváří hudbu pouze svým hlasem podporovaným live smyčkami a efektovými pedály. Přímo před očima užaslých diváků tak v reálném čase tvoří pozoruhodnou kombinaci rytmů od drum and bass přes hip hop až po reggae či dubstep.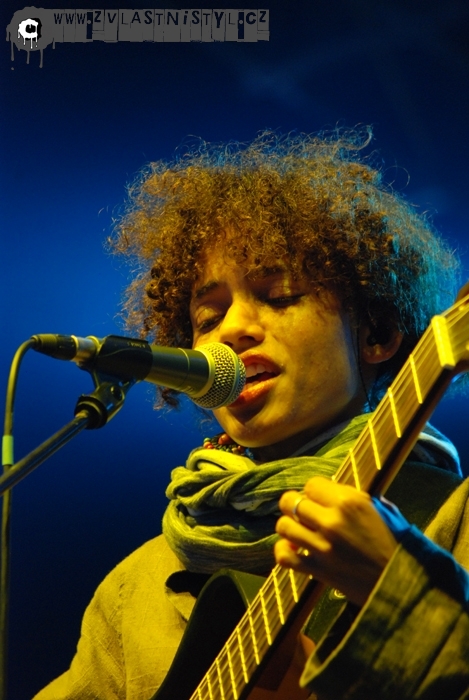 Nigerijská zpěvačka a skladatelka Nneka patří k tomu nejlepšímu, co současná world music scéna nabízí. Britský deník The Sunday Times ji označil jako "novou Lauryn Hill" a její první album přirovnal k debutu The Miseducation této americké zpěvačky. Poklonu jí vysmekli i The Roots, Gnarls Barkley, rapper Nas, Lenny Kravitz, Tricky nebo Damian Marley. Svými politicky zabarvenými texty se Nneka zařadila mezi nejrespektovanější hlasy Afriky a v roce 2009 získala ve Velké Británii Cenu MOBO (Music of Black Origin) jako Nejlepší africká umělkyně. Nneka svým sametovým hlasem a hudbou na pomezí soulu, reggae, afrobeatu a hiphopu dobývá srdce posluchačů na celém světě. Rock for Churchill bude jejím prvním festivalovým vystoupením v České republice.
Kromě Dub FX a Nneky vás na Rock for Churchill budou bavit také francouzští Dub Inc, bosenská divoká parta Dubioza Kolektiv a česko-slovenské kapely Monkey Business, Iné Kafe, Vypsaná fiXa, Prago Union & Champion Sound, Mydy Rabycad a Zrní. Další vystupující letošního ročníku se dozvíte již brzy, sledujte online kanály festivalu.
Limitovaný počet 2denních vstupenek za nejnižší cenu 700 Kč (+ poplatky) je v předprodeji do února, od 1. března se cena zvedá o 100 Kč. Ke každé vstupence v této limitované edici obdržíte jako bonus 2 piva zdarma. Ve vybraných místech předprodeje můžete uplatnit hromadnou slevu 5+1 a 10+2. Vstupenky jsou v prodeji na webu www.rfch.cz, na pokladně pražského Lucerna Music Baru (bez poplatků) a v předprodejních sítích GoOut.cz, Ticketportal a Ticketpro. Kompletní informace o předprodeji najdete na www.rfch.cz/vstupenky.
ZDROJ: TZ
Related Images: