V pátek 5.10. se v Plzeňském klubu Buena Vista odehrála velice zajímavá raggajunglová a drum'n'bassová akce, na kterou dorazila velká jména svého žánru. Klub Buena Vista navštívili v rámci společného turné evropou Dj K a Dj Kambo Don, známý také jako Raggamuffin Whiteman. Této hvězdné dvojce dělal podporu MC Papa Rasty, který vyhrál loňskou soutěž Ring 4 MCs, pořádanou v pražském klubu Matrix. Akci připravila crew Pilsen Ragga.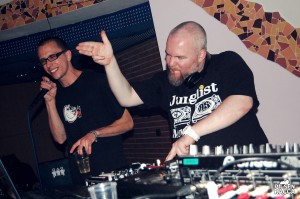 Už z počátku akce v devět hodin byla bohužel vidět předzvěst nízké návštěvnosti, která se později potvrdila, klub byl prakticky prázdný. Buena Vista je velká a spodní část byla v době hraní hlavních hvězd zaplněna maximálně ze třetiny, to ale rozhodně neznamenalo špatnou akci. Pro fanouška raggajunglu to byl hotový svátek, drum'n'bassový warm-up v podání Dj Beckera, později DJane Kan-Jacca ke které se přidal Papa Rasty, po kterých okolo jedenácté hodiny nastoupil belgický Dj Kambo Don.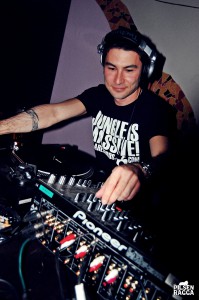 Jeho set byl skoro výhradně raggajunglový s výběrem jak starých osvědčených pecek, tak nových pro mě mnohdy ještě neslyšených. V jeho setu bylo znát, že se také věnuje reggae, protože v jeho sbírce byly i raggajunglové dubplaty mnoha známých reggae umělců. Se skvělým hlubokým ragga hlasem Papa Rastyho, který citlivě doplňoval jeho set to byl jeden z nejlepších co jsem slyšel. Po něm již nastoupil kanaďan Dj K, který předvedl velice energický a svižný set kombinující raggajungle, drum'n'bass a jump-up. K mému překvapení se Kambo Don chopil mikrofonu a dělal DJovi K MCho a šlo mu to velmi dobře. Oba Djs měli i přes relativně malý kotel bouřlivý úspěch a své sety o chvíli protáhli. Až do brzkých ranních hodin pak hráli DJane Kan-Jacca a DJ Hundread.
Akce byla slušně rozjetá a dobře zorganizovaná, výborné místo, dobré visualizace a naprosto perfektní výběr hudby, co víc si přát? Snad o trochu lepší návštěvnost..