Skupina hudebníků a DJů, která už víc než třicet let spojuje svět elektroniky a world music s africkými a asijskými vlivy, se po pěti letech vrací do pražského Lucerna Music Baru. Jejich koncert byl v roce 2018 beznadějně vyprodaný a Transglobal Underground s Natachou Atlas předvedli show, která nejen klubem, ale snad celým městem rezonovala ještě dlouho po svém skončení. A 16. prosince je tady šance zažít ji znovu. Vstupenky za 690 Kč + poplatky pořídíte od středy 13. 9. 10:00 na musicbar.cz – Transglobal Underground UK  a goout.cz. Cena na místě 790 Kč.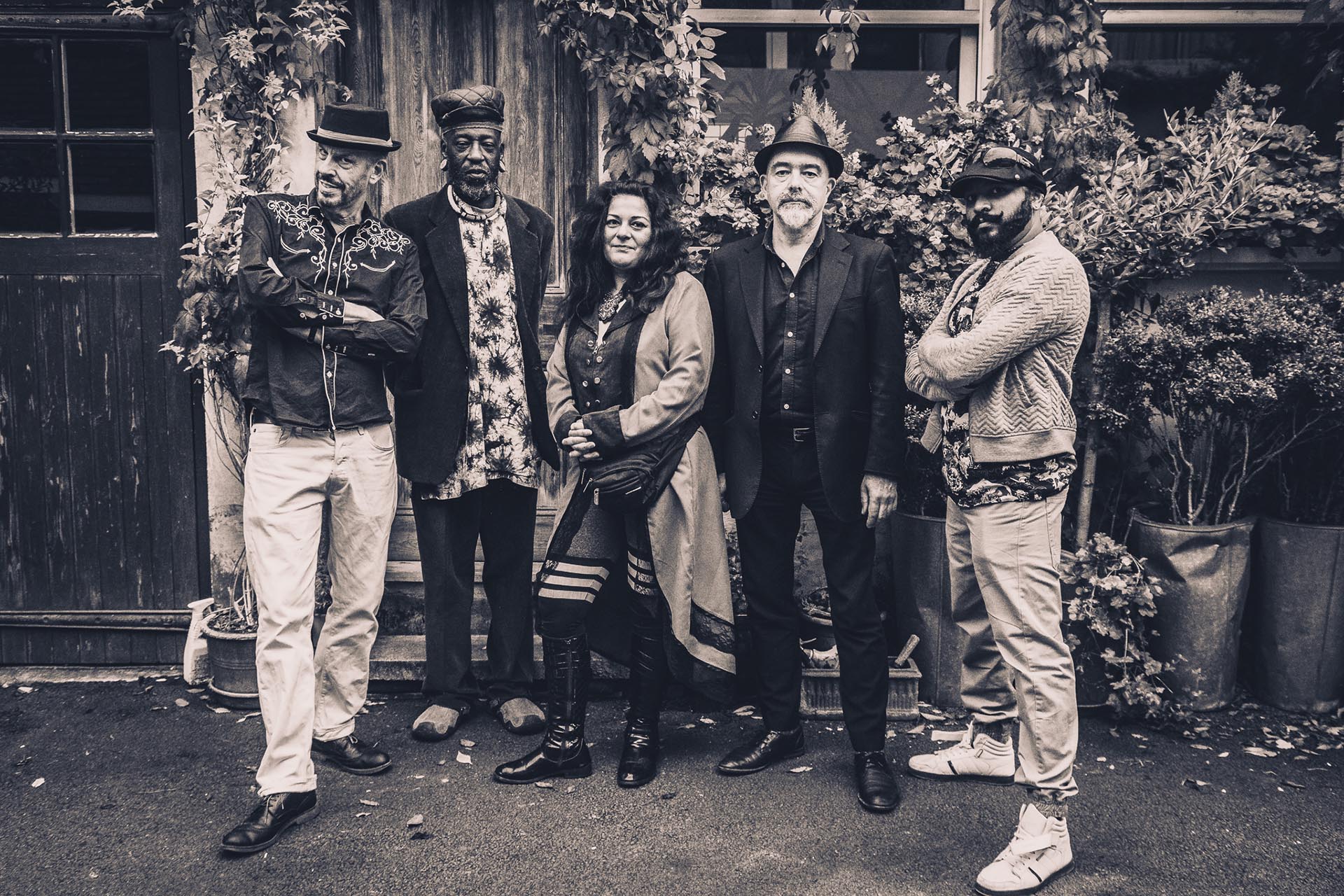 Transglobal Underground jsou zpět v plné síle! Ve své nové post-covidové a post-brexitové éře opět obrážejí koncerty a nechávají po nich fanoušky stát v němém úžasu. V loňském a letošním roce už to pořádně rozjeli, rok 2024 pak bude ve znamení ještě divočejšího vývoje. Předtím ale vyšvihnou poslední opravdu exkluzivní show – v pražském Lucerna Music Baru, a to rovnou se svou původní zpěvačkou Natachou Atlas, která se s kapelou na pódiu střetne znovu poprvé po třech letech!
Na začátku devadesátých let prorazili Transglobal Underground na elektro-dance scéně a stali se průkopníky v kombinování klubové muziky s world music. Prosluli hlavně svými živými vystoupeními, která sálají energií a díky kterým se stali jedním z nejoblíbenějších interpretů mnoha hudebních festivalů. Právě jejich energie a nadšení z nich udělaly celosvětově známou kapelu, která se svou show navštívila nespočet zemí.
Momentální složení kapely je postavené hlavně na původních členech. Hamid Mantu a Tim Whelan se dali dohromady s jednou z nejlepších hráček na sitár na celém světě Sheemou Mukherjee, zásadní postavou britské story-tellerské scény, a také s Ravem Neiyyarem, který vystupuje například s Bollywood Brass Bandem.
K Transglobal Underground se během pražského koncertu přidá také jejich původní zpěvačka Natacha Atlas, se svým jedinečným a strhujícím hlasem. Natacha je známá především pro spojování západních a blízkovýchodních pěveckých tradic, ve své nejnovější tvorbě pak ještě o něco víc překračuje hranice a využívá prvky jazzu i současné dance hudby. S Transglobal Underground se na pódiích objevuje příležitostně a tuhle pražskou příležitost byste si rozhodně neměli nechat ujít!