BADYSFEST je regionální rockový Open air festival, který se pravidelně koná každý rok začátkem června v Nučicích nedaleko Prahy v areálu SK Nučice. Festival je jednodenní, a z časových důvodů je počet účinkujících omezen letos na osm, ale o to více se snažíme, aby to byly kapely kvalitní a žánrově různorodé, aby si každý návštěvník přišel na své.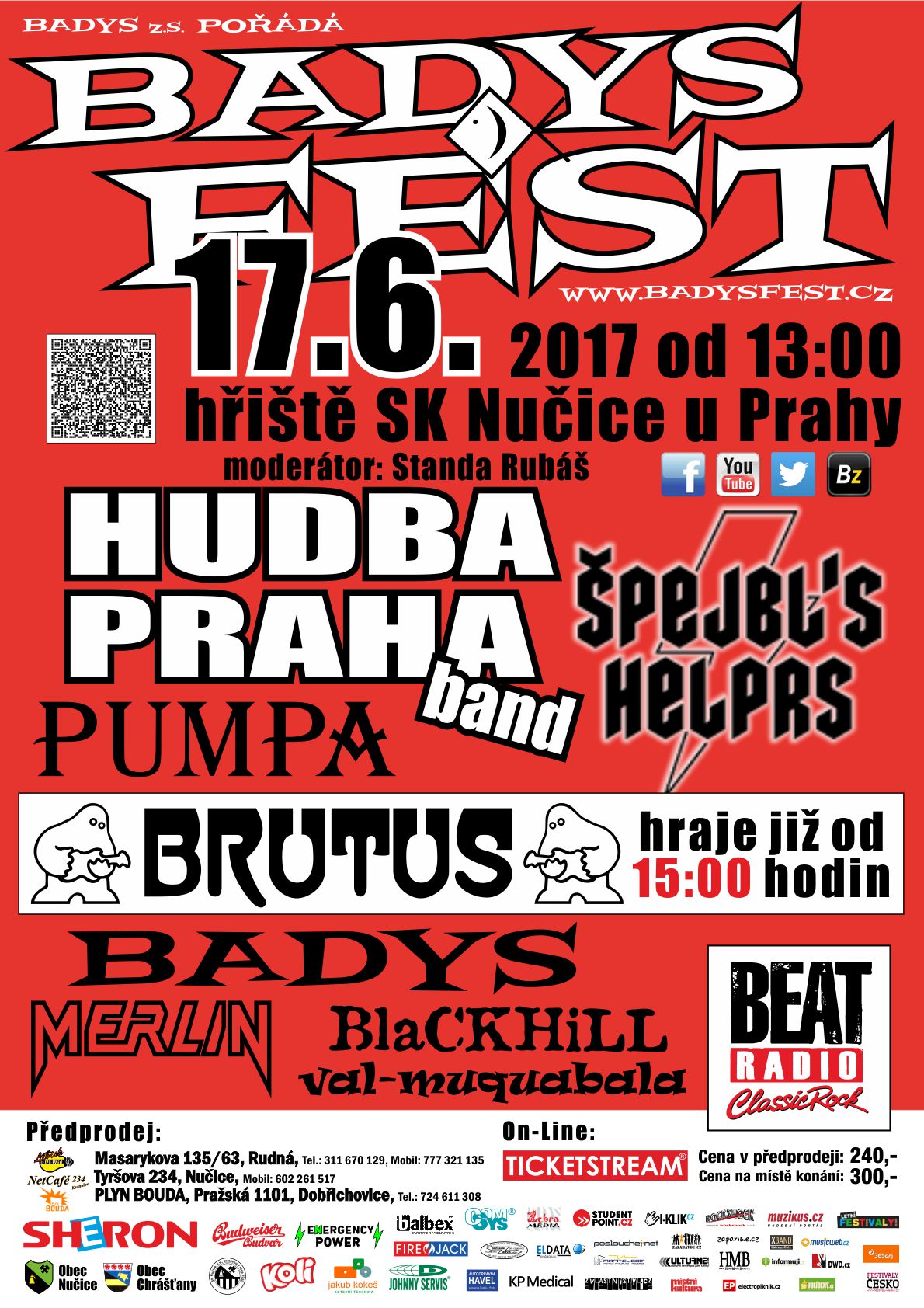 Člověk v tísni a loni klinice dětské onkologie FN v Motole. Smyslem našeho počínání opravdu není finanční zisk, ale vytvoření hudební tradice ke spokojenosti návštěvníků všech věkových kategorií.
Podle převážně pozitivních ohlasů a každoročně se zvyšující návštěvnosti festivalu BADYSFEST, jsme přesvědčeni, že jdeme správnou cestou a že si na náš festival najde cestu stále více lidí a v budoucnu se stane jedním z prestižních festivalů v České republice, kam se lidé budou vždy rádi vracet, nejen za kvalitní muzikou, ale pro pohodou festivalu, kterou návštěvníkům vytváříme díky velké podpoře našich partnerů festivalu v míře vrchovaté, díky naším partnerům v oblasti gastronomické, obchodní, IT, mediální a kulturní, v čele s hlavním partnerem značkou SHERON.
Dostupnost na festival, i díky tomu, že je nedaleko Prahy, je velmi dobrá. Je to 10minut autem od metra Zličín. Případně MHD autobusy, nebo i vlakem z celého okolí a všech koutů republiky.
Veškeré potřebné informace se návštěvníci festivalu dozvědí nejen prostřednictvím našich webových stránek festivalu BADYSFEST
ZDROJ: TZ Badysfest